Why Choose Our Upholstery Cleaning Service In Camden, nw1?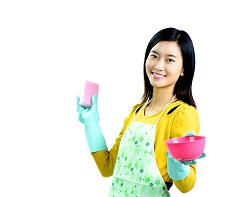 We understand that you may have a hectic schedule and if time is an issue then don't worry, our cleaners can come to you at the most convenient time. We cover the whole NW1 region and are happy to travel to whatever address you like - whether your home or place of business.


Getting Your Upholstery to Look Its Best with Carpet Cleaning Camden
At Carpet Cleaning Camden we offer comprehensive furniture cleaning solutions that focus on both deep clean and stain removal. With our advanced technology, our upholstery cleaners in NW1 region will get your furnishings looking better than ever before by removing dirt, dust and stubborn stains. Using the right detergents and heat-treated solutions, our cleaners are able to effectively treat your fabrics and carpets to bring out their best colour and texture.

Our fully certified upholstery cleaners have a wealth of experience in performing intricate cleaning jobson all kinds of fabrics and wall-to-wall carpets. Additionally, our trained staff have access to state-of-the-art equipment which allows them to quickly deal with any kind of tough stains that may be present on your furniture pieces.

We take great pride in providing excellent customer service and our team will always go out of their way to give you outstanding upholstery cleaning results. Our professionals use eco-friendly detergents that not only protect your carpets but also keep the environment safe. You can trust us to provide an intensive yet safe clean for your furniture items so that they look as good as new again.

Whether you need help with getting rid of odours from your carpets or removing tough stains from upholstered furniture, Carpet Cleaning Camden is here to deliver outstanding upholstery cleaning services. For more information about our services or to get a free quote, don't hesitate to call us now on
.